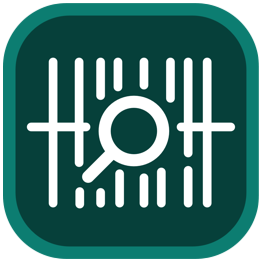 PriceRoll
Comparing prices has never been easier!
PriceRoll is a barcode reader that helps you search for more detailed information about products.
Also, the app researches product prices in supermarkets (Malta / EU) and shows a detailed comparison of the best shopping options.
You can also set up product lists to find out which supermarket is more advantageous to buy.
🚀 Beta
Would you like to participate in the app testing phase, have access to new features and help me with feedback, ideas, and suggestions? Access the link below, follow the installation steps and start using it. Your help is very important! Thanks!
📱 Features
Barcode scanner.
Price comparison: Find and compare the same product in different Stores.
Similar Search: find similar products to build a more complete comparison list.
Store Comparison: Compare all Stores to find the best prices and price ranges between them.
Groups: Create special groups to compare different product categories.
Best Price indicator.
Detailed list of products found in the Store.
Favorites: Mark products to build a favorite list.
Recently Viewed list.
Latest Viewed list.
Search product details on Amazon, Google, Ebay, Wikipedia.