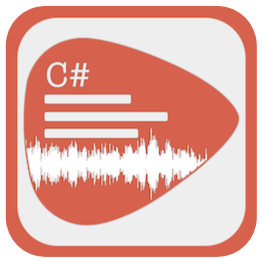 EnsaiaSong
Audio, lyrics and chords combined to help musicians in their rehearsals.

EnsaiaSong is an application that assists professional and amateur musicians in their practices and musical learning.
With audio, lyrics, and chords unified in a single application, it became easier, agile, and fast to perform, learn and practice new songs.
📱 Some features
Listen to songs from your iTunes library;
Attach lyrics for each song in your list;
Control the audio back and forth with just one touch, ideal for repetitions;
Use the Audio Loop to listen and rehearse specific parts of the music without having to interact with the application;
Visualize the Waveform of the audio and easily find parts of the music;
View the lyrics and chords while listening to the song;
Import your lyrics saved on the computer (TXT or PDF format);
Search for lyrics and chords on the internet and save them to your list directly through the application.
Change the tone of the chords immediately with just one touch;
Edit the lyrics and chords directly from the application;